Manor houses Lindenkruis
11 Manor houses and 7 city houses Maastricht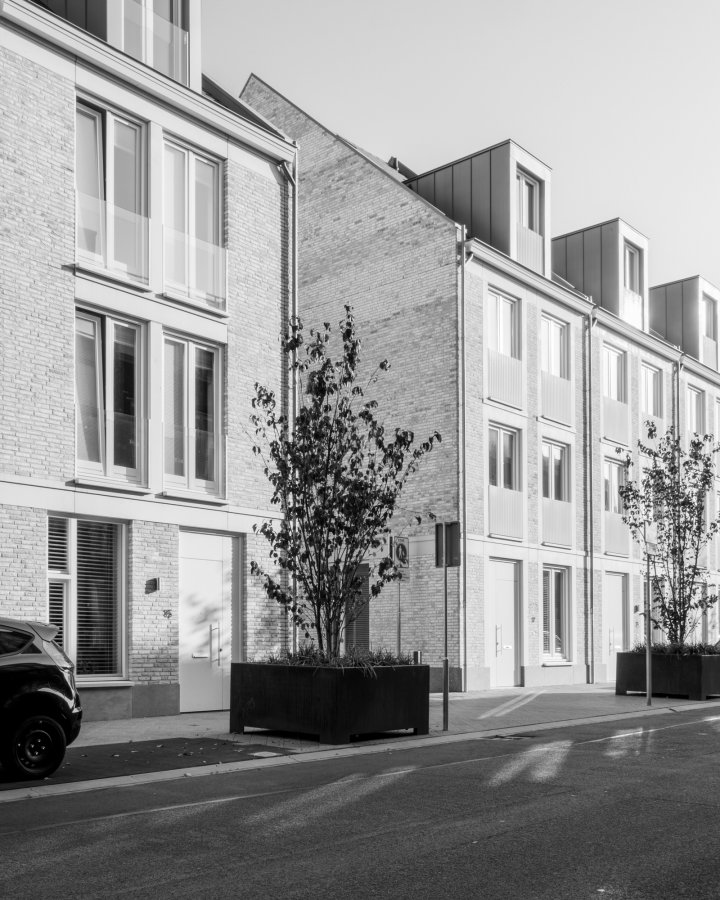 Design & Realisation
2015 - 2019
The five manor houses are part of the plan "Belvedère" in Maastrichts city centre. The design is inspired by the architecture of the historical Maastrichtian manor houses, emphasizing their characteristic vertical articulation.
While still forming an unity, each of the five front facades slightly differs from one another in its use of ornamental concrete beams, light bricks, stone plinths, wooden window frames and glass balustrades.
The full-height windows in both facades provide a high quality of living and give the facades a unique contemporary style. The rear facade provides a immediate relationship between living room and garden, which is perfectly oriented towards the south.